Consumable Supplies Sales
The DD703 High-Speed Small Hole Electrospark Machine
Features of the DD703 Wire EDM machine:
Ability to machine conducting materials such as stainless steel, chilled steel, hard alloy, copper, aluminum, etc.
Ability to machine aperture 0.3~3.0mm.max.ratio of depth; aperture is 300:1 above.
Machining speed at 30~60mm per minute.
Penetration directly from bevel and camber.
Worktable X,Y,Z axis with raster digital display.
Z-axis with depth fixing function.
Numeral control type with point and bit numeral control machining.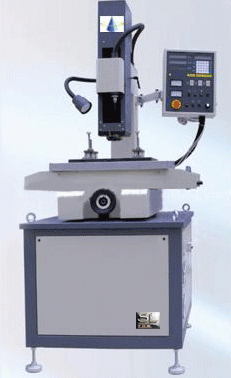 Learn more
about our services!